Bachelor of Computer Applications (BCA)
INTRODUCTION
Bachelor of Computer Applications (BCA) is a 3 year graduation programme from  in computer science. The course is designed to meet the growing demand for qualified professionals in the field of IT. The curriculum of BCA course offered by Suresh Gyan Vihar University is designed considering the need of different Software Houses in India and abroad and has a high job potential in IT Sector.
10+2 Passed with 45% marks having Mathematics as one of the subject
Bachelor of Business Administration (BBA)
Bachelor of Business Administration (BBA) is an interdisciplinary three years graduate degree programme offered by Suresh Gyan Vihar University With BBA, graduates can either launch their professional career in top corporates or progress to pursue a PG programme. BBA offers students a core of mandatory courses in Computer Applications,General Business Law, Economics, Finance, Marketing and Management. On successful completion of the programme students will acquire adequate knowledge and skills in Communication Skills, Logical Reasoning, Business Management, Presentation Skills and Computer Applications besides achieving a remarkable improvement in their overall personality.
Objective of BBA is to equip our students with the State of the Art Expertise in their respective fields to compete in the challenging world of today. Our Endeavour is to inculcate a desire for continuous improvement, a sense of healthy competition and sensitivity towards ethical and moral values.
To develop conceptual and analytical skills in all functional areas of Management.
To encourage understanding of the strategic perceptions of the fast changing global scenario.
To develop the ability to apply a multi-dimensional approach to overcome complex business problems.
To provide Hands on Training to the student and focus on Learn by Doing Approach.
To help the students acquire specific job related skills in their chosen area of specialization.
To groom the students overall personality and improve his communication and oratory skills.
UG courses make you eligible for the following jobs: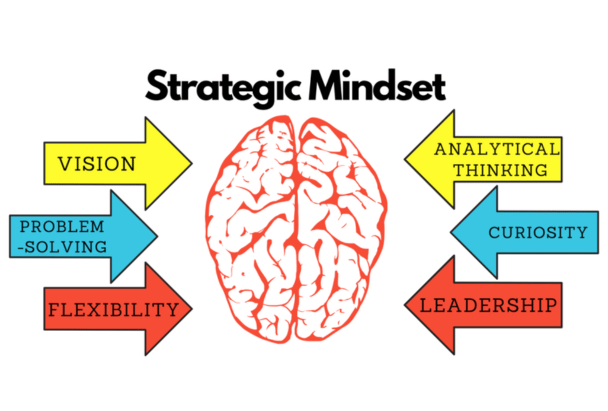 MBA in Strategic Management
INTRODUCTION
Today businesses are operating in highly dynamic marketplace. Therefore, it is important to consider not only business projects but also organisations vision and policies. MBA in Strategic Management  from Suresh Gyan Vihar University fosters the ability to factor the unique facets of an organization, build and recommend a strategy to capitalize on them. It also prepares you to effectively analyze business operations, identifying competition, evolve operations and survive volatile markets in a rapidly growing business environment.
Upon completion of the course, students are expected to Design performance monitoring and management system and develop financial and strategic objectives. Develop analytical frameworks to evaluate competitive business strategy of an organization.
Formulate innovative strategies and action plans to address different business issues to achieve organization goals and objective by taking various internal and external factors into account.
Integrate corporate social responsibility and sustainability in decision-making process.
UG courses make you eligible for the following jobs:
INTRODUCTION
Risk Management Suresh Gyan Vihar University is to identify potential problems before they occur so that risk-handling activities may be planned and invoked as needed across the life of the product or project. It prepares you for complex issues involved in identification, evaluation and prioritization of potential risks of organisation. MBA in Risk Management is a great asset for professionals and graduates looking to advance their career in operations and administration, because risk calculation is an essential aspect of profit control margins for any organisation. You will learn to identify, evaluate and prevent unnecessary risk for a company. On completion of the programme you will be well equipped to analyze different legal issues affecting corporate liabilities.
To provide insights regarding major decision making with primarily focus on risk management.
To prepare business leaders that can manage and reduce corporate liabilities.
To comprehend different processes involved in identification, management and controlling risks in real time.
Understand how to use statistical tools and apply theories in the decision making process.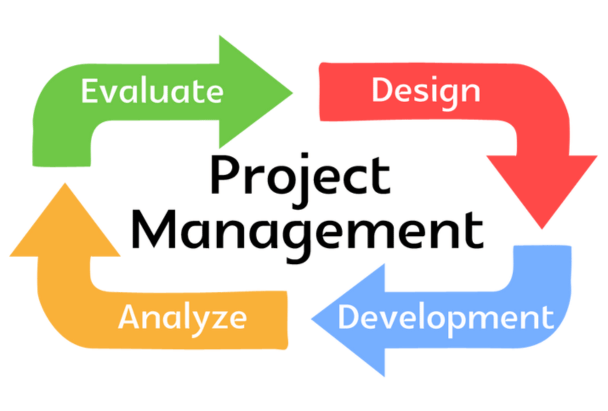 MBA in Project Management
INTRODUCTION
Due to rapid globalization and fast changing business environment, business problems are growing more complex. Project management  from Suresh Gyan Vihar University defines project objectives, planning, marshaling resources, and completion of tasks on schedule and within budget. There is an increased call for project leaderscapable of managing and implementing the business project plan in real time. MBA in Project Leadership management prepares you to act decisively and strategically in real world scenarios. Project management is a key function in many industries, like software, information technology, pharmaceuticals, and finance, to name a few.
To provide in-depth knowledge of the mechanisms, structures and processes involved within projects, project portfolios and project oriented companies.
Demonstrate analytical skills of various fields involved in project management like leadership, information systems, marketing, operations, and strategy.
To provide a global overview of modern project management practices, including market, culture, people and project performance.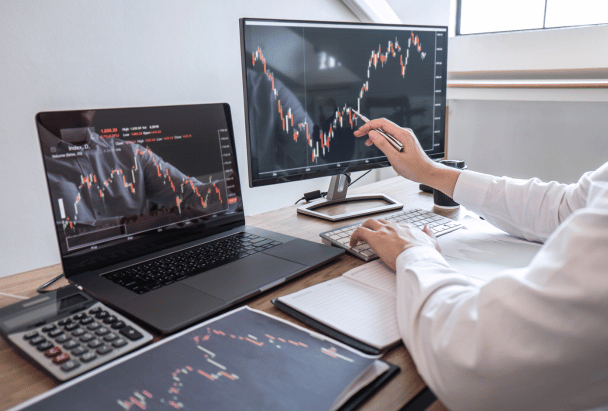 MBA in Global trade and marketing
INTRODUCTION
MBA in Foreign Trade & Global Business Management from Suresh Gyan Vihar University focuses on strategic planning, successful global business strategies and ways different forces affect businesses. You also learn the basics of trade operations, international marketing, economics and finance, and intercultural communications.
To provide insights on how larger global businesses operate effectively in the global economy.
Gain knowledge of critical issues impacting international business activities.
Develop skills to evaluate global market potential, with emphasis on entry level market.
Explore emerging market opportunities and frameworks for complex cross-border decision making such as intercultural considerations and maximizing economic capital.
MBA in International Marketing
INTRODUCTION
MBA in International Marketing  from Suresh Gyan Vihar University prepares you for customers needs in International Market by focusing on subject such as market law, global market research, consumer behaviour and digital marketing. With growing technology consumer buying habits are also changing and causing businesses to look for managers capable of developing strategies, promoting sales and increasing brand visibility across international borders.
To acquaint the students with environmental, procedural, institutional and decisional aspects of international marketing.
To provide core business knowledge in management functions such as finance, sales, marketing and information technology for the next level of competition.
Enhance understanding, appreciation and application of legal, critical, and business environmental issues to the social and economic development of the organisation.
To understand consumer behavior from international marketing angle.
Strengthen skills to deal with diverse international issues like culture, religion, origin etc. and improve marketing efficiency and leadership effectiveness.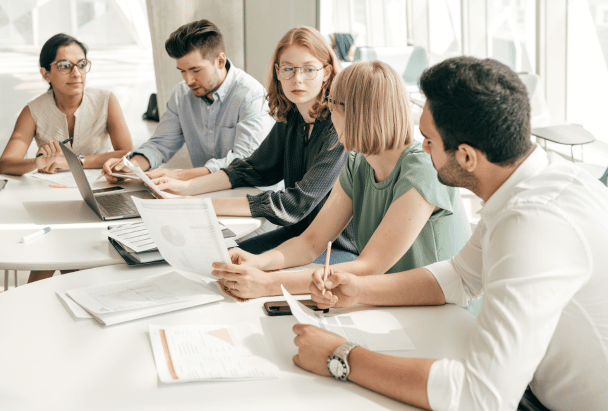 MBA in Financial Planning
INTRODUCTION
MBA in Financial Planning & Analysis  from Suresh Gyan Vihar University introduces you to present-day tools and techniques for decision-making, management and control purposes. Utilization of accounting based performance measures for variety of managerial decision making such as product pricing, and profitability analysis.Students also get trained in investment planning strategies, estate planning, income tax planning and retirement planning.
To teach modern tools and techniques useful for financial planning and analysis in current financial and economic scenario.
To enhance technical and interpersonal skills .
To engender analytical knowledge and skills to develop efficient financial planners.
Nurturing and grooming the aspirants to meet the requirement of the financial industry.
MBA in Ecommerce Marketing
INTRODUCTION
MBA in E- commerce Marketing and Management from Suresh Gyan Vihar University is designed to help students and working professionals thrive within an e-commerce domain. This programme integrates multiple domains such as E-commerce, Digital Marketing, Consumer Behaviour, Media and Marketing for deep understanding. It also focuses on various relevant issues faced while working in burgeoning e-commerce industries; be it a start-up or multinational company. This MBA programme aims to fulfill both short-term goals like 'Employability', as well as long- term goals such as 'Career Development'.
To develop the analytical tools for complex issues of business world and problems in the e-commerce domains
To develop techno-managers capable of using technology as a tool of effective management
To identify current technology and online marketing trends, and how those trends can provide definitive benefits to corporate profitability
To instill skills such as leadership, teamwork, oral and written communication and presentation
To develop abilities such as critical thinking and ethical decision-making
To acquire the ability to function effectively in a diverse business environment
To provide well-trained talent capable of coping with the growing demand of e-commerce market in India and abroad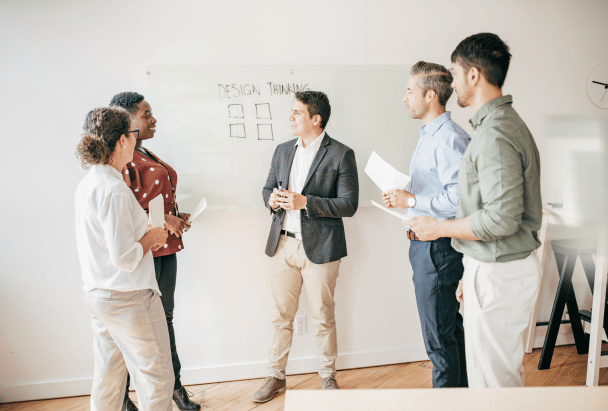 MBA in Business Leadership
INTRODUCTION
MBA in Business Leadership from Suresh Gyan Vihar University is a cutting-edge programme that highlights critical components of leadership roles in dynamic corporate organisations. This course is tailored to deliver critical knowledge and essential skills to develop global business leaders capable of applying the process of collaboration, strategic analysis and critical thinking to manage different business challenges and opportunities.
To nurture students inherent leadership abilities to create competent leaders in a variety of professional settings.
To help students understand various characteristics of effective leadership.
To develop an understanding of effective communication, teamwork and collaborative techniques.
To develop business leaders skilled in critical thinking, ethical reasoning, decision making and problem solving.
To provide functional knowledge of various business areas.
Encouraging innovative and creative thought process for continuous professional development.
MBA in Branding and Advertising
INTRODUCTION
MBA in Branding & Advertising programme from Suresh Gyan Vihar University covers core principles to allow students gain wide range of knowledge, creative skills and practical abilities across various advertising and branding platforms. This course is designed for students interested in various aspects of branding and advertising like advertising campaigns, interactive digital media, audience measurement, corporate positioning, branding, consumer behavior etc. This course is ideal for aspirants who wish to follow a career in this field or move into branding & advertising role from other background.
To provide thorough understanding of the utilization of advertising, integrated communication platforms and new media in the local, national and international markets.
To impart rigorous knowledge with comprehensive skills to develop students into effective managers.
To expose students to various facets of branding & advertising like brand positioning, complain management, strategic promotion, market research and communication effectiveness.
To expose students to cutting edge branding and advertising tools, methods and case studies.
To provide insights on different aspects of emerging market trends and different creative component involved in brand building.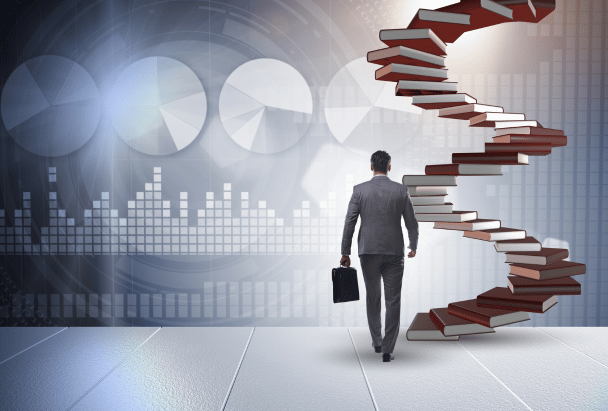 MBA in Business Analytics
INTRODUCTION
In today's technology driven economy there is an ever growing demand for highly skilled individuals in the field of business analytics from Suresh Gyan Vihar University to effectively evaluate the growing business data to drive company strategy forward and ensure a competitive edge over competitors. Job opportunities in business analytics are expected to grow by 30% till 2018. Our MBA in Business Analytics develops data-savvy professionals capable ofeffectively managing, overseeing and evaluating analytics tools for a successful career in the world of Big Data and Analytics. Whether you are interested in data management, analysis or development, our Business Analytics MBA provides the knowledge and unique skill sets you need to be a leader in such an evolving field.
To provide practical skills and theoretical knowledge essential for todays business intelligence requirements.
To provide the student with specialized training regarding advanced analytical techniques for managerial decision making.
To equip students to achieve better business performance with the use of data analysis and quantitative models.
To develop knowledge and competencies on various analytical tools and technologies

 

to collect and analyze data for generating business intelligence and support different functional areas of organizations belonging to various industry domains.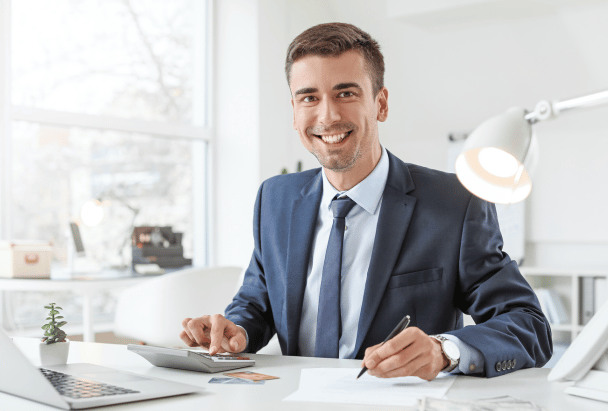 MBA in Banking Management
INTRODUCTION
MBA in Banking Management from Suresh Gyan Vihar University is designed to impart requisite knowledge and provide skills necessary to function effectively in the challenging environment of the Banking sector. This course is geared towards students with a keen interest in the banking field and willing to secure a competitive edge in the marketplace for better job opportunities.
To develop students academic and management skills in the banking field
The growing economic importance of banking sector with clear understanding of the theory and practice related to banking sector.
To develop committed banking professionals capable of driving the banking sector growth and financial stability.
To develop analytical skills and familiarize students with the latest strategies, banking and financial developments from management perspective.
To build knowledge of contemporary corporate finance, global financial market, private equity, mergers and acquisition.
Encouraging innovative and creative thought process for continuous professional development.
Popular positions after Banking Management include:
INTRODUCTION
Entrepreneurship MBA develops key knowledge and skills in the fields of new product/service development, new venture creation and small/family business management. This course prepares for the challenges of growing a business and adapting to business environmental changes. This program provides students with the framework and skills to become entrepreneurial leaders and managers in any organizational setting.
To equip students with the tools and concepts necessary for careers as entrepreneurs or as investors in entrepreneurial ventures.
To provide valuable understanding of venture capital, private equity, social entrepreneurship and small businesses.
Display a critical awareness of contemporary issues which is informed by leading edge research and practice in the field.
Critically evaluate classical and contemporary approaches to corporate strategy.
Evaluate both qualitative and quantitative research methods and techniques.
MBA in Operations and Production Management
INTRODUCTION
Operations & Production Management from Suresh Gyan Vihar University is the backbone of organization. It includes a number of key aspects like manufacturing of the goods, services, quality control, supply chain management, product formulation and design, ordering of goods, warehousing of goods, contacting vendors etc. This management function is responsible for the smooth running of any business operations.
To enable students analyze, understand, and manage operations of a product manufacturing or service organization.
To emphasize on the core principles of product designing, production, quality management, distribution and logistics.
To teach real-world skills that can be applied in operations& production managementacross wide sectors.
Develop critical and analytical thinking, problem-solving and communication skillsfor risk management and handling critical issues involved in operation and production of a product.
Understand different successful business strategies for quality management and continuous improvement of operations.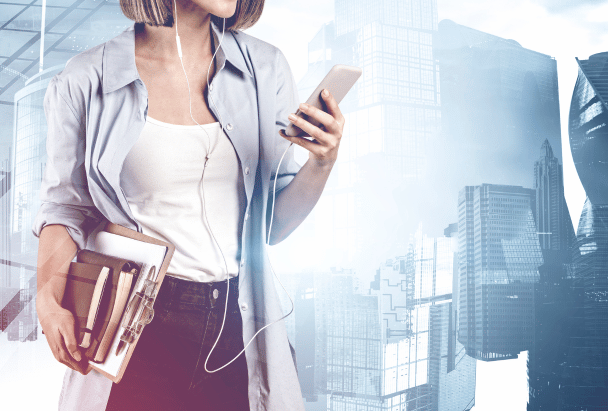 MBA in Media and Entertainment
INTRODUCTION
The Media and Entertainment industry has experienced remarkable transformations over a decade. Firstly, large, corporate companies, such as Reliance, are increasingly showing interest in this industry. Secondly, the industry is increasingly becoming global. Many Indian media companies now have global presence and are working together with international co-production media companies to create and distribute content. Hence, Media companies are now looking for intelligent, competent and professionally trained managers who have a core understanding of the media and entertainment industry. To answer this need, Media and Entertainment Management at Suresh Gyan Vihar University provides hands-on knowledge of film and TV production with management, finance and marketing training. We encourage job skills to succeed in the entertainment industry, including media laws, censorship, new and digital media as well as media business and planning.
To provide crucial inputs on different aspects of Media and Entertainment industry.
To focus on domain knowledge, technical proficiency and creativity
To update the knowledge base and develop inter-personal skills.
To develop understanding of the challenges involved in producing, distributing, and marketing an entertainment offering.
Assess how the explosive growth of various distribution channels is changing the entertainment business landscape
To nurture and develop independent thinking, creative, responsible communicators and managers for different media industry
To keep students abreast with the growth of media trends, style and presentation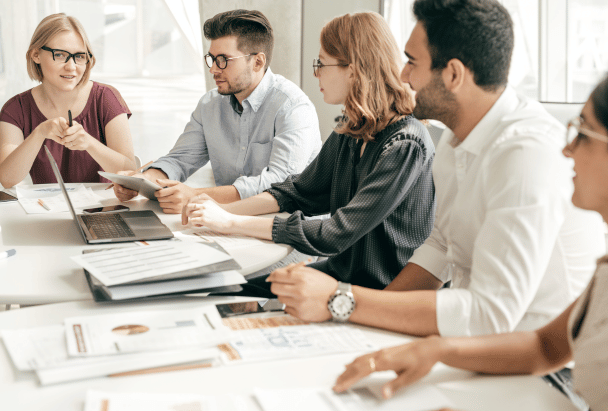 MBA in Mass Communication
INTRODUCTION
The world has witnessed a phenomenal growth in mass communication industry over the past few decades. It has completely eradicated geographic boundaries and has unified global community into one whole world. This unprecedented explosion in media industry is encouraging many to look forward to work in this dynamic and exciting sector. MBA in Mass Communication from Suresh Gyan Vihar University fosters the highest quality education and introduces you to the multi-faceted needs of mass communication industry. This programme is designed for passionate students who work or plan to work in executive or managerial positions in broader mass communication fields like films, documentary making broadcasting, marketing communications, print/digital media, public relations or related industries.
To develop in-depth understanding of the mass communication industry
To develop practical approach of towards real world scenario
To expose you to practical and theoretical topics mass communication for holistic understanding
To provide the necessary business skills in areas such as finance, managerial methods,organizational management and strategic skills.
Integrating creative approaches for the study of media and communication..
To nurture and develop independent thinking, creative, responsible communicators and managers for different media industry
To keep students abreast with the growth of media trends, style and presentation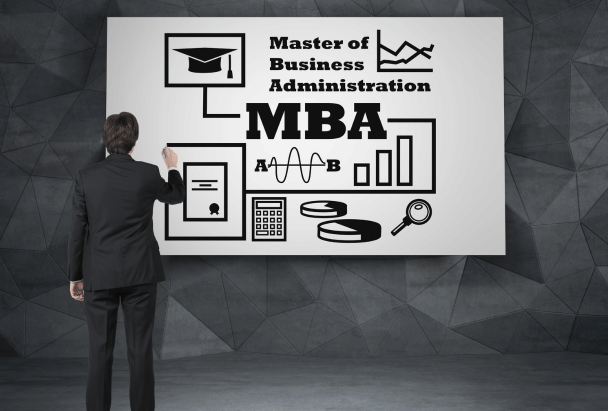 INTRODUCTION
INTRODUCTION Rapid advances in technology and digital media are completely transforming business landscapes and marketing paradigms. Today, with more than 40,000 searches occurring per second across the globe, digital marketing is proving to be a gateway to reach new audiences across the globe for business. With Suresh Gyan Vihar University Digital Marketing MBA programme, you will gain the skills necessary to maximize the brand's online presence on mobile, search engines and social media platforms. You will learn to develop, execute and optimize the online strategy as per the goals of a business and create data-driven campaigns that will increase the overall conversion rates. We share insights on best web marketing techniques and strategies that can be used to tackle real-life business challenges encountered on daily basis. Also, learn to directly apply the knowledge of the digital marketing landscape to the goals an organization is trying to achieve.
In addition to essential core MBA skills, the digital marketing course explores:
Various digital marketing strategies and the ways they interact with traditional marketing channels
Application and integration of online strategies into different business models
Analysis of online opportunities related to business goals
Web data analysis to building online marketing campaigns
Leveraging social media and other online channels
Market Segmentation based on consumer behavior
The role of the website and Search Engine Marketing
Online marketing channels including mobile, display, email etc.
MBA in Healthcare Management
MBA,SGVU Bachelors SGVU Masters
INTRODUCTION
MBA in healthcare management  from Suresh Gyan Vihar University develops unique skill sets to manage complexities involved in running a hospital. This programme focuses on topics like finance, marketing, healthcare laws, architecture, public health and ethics, along with risk mitigation. Hospital management also addresses challenges involved in quality healthcare services and making them more accessible for larger population. In India, healthcare sector is growing rapidly because of emerging two tier and three tier cities, addition of new hospitals, lifestyle diseases like cancers, heart diseases etc., development of multi-specialty hospitals, increasing medical tourism etc. This growth is now triggering a demand for qualified professionals offering enhanced career opportunities for graduates and professionals interested in leadership roles in Hospital Management.
Students learn to tackle pressing issues of hospital management including,
Delivery of high-quality health care
Health information technology
Conflicts of interest
Ever-increasing regulation
To evaluate strategic issues in managing overall hospital ecosystems
To establish process for healthcare equipment management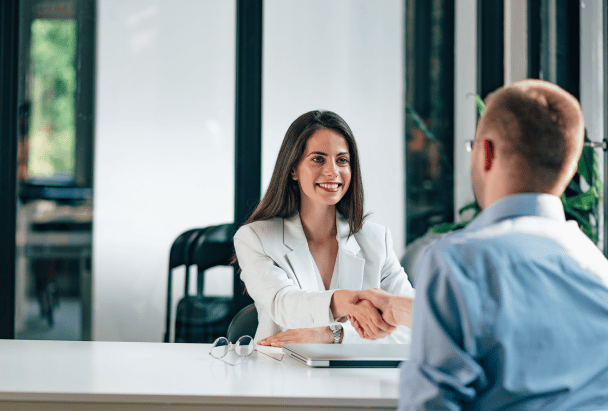 INTRODUCTION
The purpose of MBA in Human Resource Management from Suresh Gyan Vihar University is to provide a learning curve to the students that can be readily transferred into daily practices, especially in the field of human resources. It focuses on basic functions such as HR planning, selection, performance management, recruitment management, compensation management and performance appraisals. It also sheds light on labour relations, interpersonal skill development, organizational behaviour and development of organizational policies. This program aims to develop HR professionals capable of handling vital HR role in public and private HR firms such as HR specialist, employment relations, and more.
Students will demonstrate abilities like:
Analysis of key processes that influence the control and organisation management.
Develop overall team building and leadership qualities to achieve desired organisation objectives.
Implement the concepts of business ethics, integrity and business ethics.
Successfully implement the theories and methods associated with employee morale and motivation.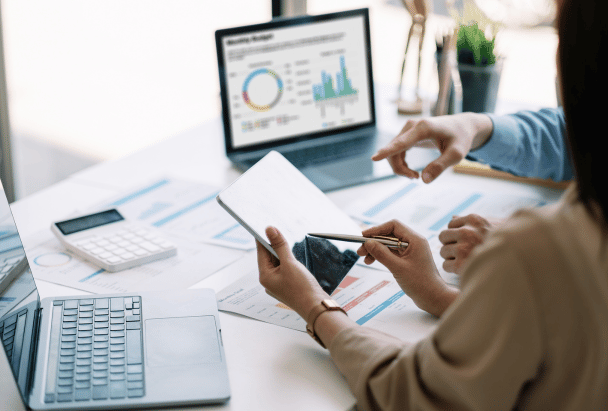 MBA in Marketing Management
INTRODUCTION
MBA in Marketing Management from Suresh Gyan Vihar University is designed to develop dynamic managers who can display in-depth knowledge of marketing principles and manage wider business context like marketing, advertising, public relations etc. This programme builds your skill-set across a broad range of marketing subjects, such as talent management, strategic marketing, integrated marketing and marketing communications. Students will be prepared for a diverse and challenging career with abilities to coordinate, execute and measure the effectiveness of marketing activities to support organisation objectives like market positioning, revenue growth and customer retention.
The course aims to enable understudies to:
To provide intensive theoretical and practical knowledge of marketing management.
To develop understanding the core managerial principles.
To hone students critical thinking and analytical skills.
To develop the analytical and decision-making skills required to meet and perform in a growing business environment.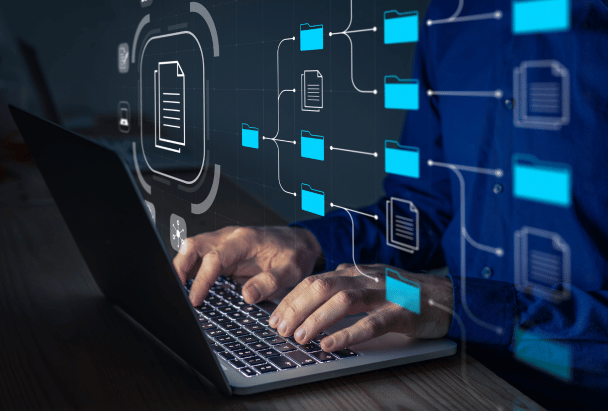 MBA in Information Technology Management
INTRODUCTION
MBA in Information Technology from Suresh Gyan Vihar University will help you gain a competitive edge in rapidly changing world of technology. This degree gives provides strong base in business management coupled with expertise in IT- a high value combination in technically driven business world. Candidates are equipped with designing, development and operational knowledge to transform Information technology into business application to ensure sustainable organizational growth. It is an advance MBA programme which positions you for a career in dynamic industries like IT management, e-commerce and telecommunication.
Developing a vision for integration of latest information technologies.
To blend skills and knowledge gained during the programme to overcome unique challenges of Information systems.
Employ cross-functional communication effectively.
Identify issues, define organisation objectives, collect and analyze data, evaluate risks, and leverage technology to enable qualitative and quantitative methods for problem solving.
Demonstrate professional interpersonal and communication skills
Master of Computer Applications (MCA)
INTRODUCTION
MCA programme of Suresh Gyan Vihar University is designed to help students meet the increasing demand of qualified professionals in the field of Computer Science and Information Technology. It emphasizes on the application of software's to solve scientific as well as commercial problems. The programme provides thorough and sound background in theoretical and practical application including latest trends in software development. MCA is the dynamic course designed to provide foundation for research in the core and emerging areas of the discipline.
To lay sound foundation for conceptual understanding with an insight into the intricacies of software and dynamic business environment.
To provide excellent theoretical and practical exposure in the algorithm designing & optimization, programming, network & database management, mobile technologies and more.
To guide the students for better knowledge of computer applications and develop programming skills coupled with managerial skills to help students meet the rising manpower demands of the global IT industry.
To equip students with emotional maturity, analytical ability, cross functional capability and skills to operate effectively in multicultural global business environment.