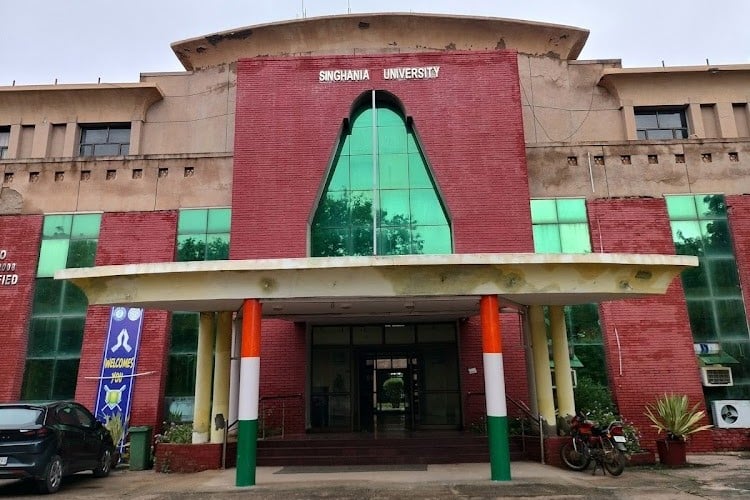 About Singhania University
Singhania University was established by Shri D.C Singhania and laid foundation by the government of Rajasthan in 2007. It is situated at Pacheri Bari, Jhunjhunu the northern Indian state of Rajasthan. The founder Shri D.C. Singhania thought ideally envisioned impart quality education of world class standards, reflecting the latest advances in the field of education and research with state- of the-art academic and administrative infrastructure.

The university offers best infrastructure with highly qualified and dedicated faculties and excellent environment for academic and intellectual growth. The university acts not only to generate excellent academic results but also to create outstanding and victorious professionals. It has more than 200 programs with 50 disciplines. It offers graduate, postgraduate and doctoral degree. The university is a UGC recognized private university as per section 2F of the UGC Act 1956 it is also affiliated with AIU and UPSC.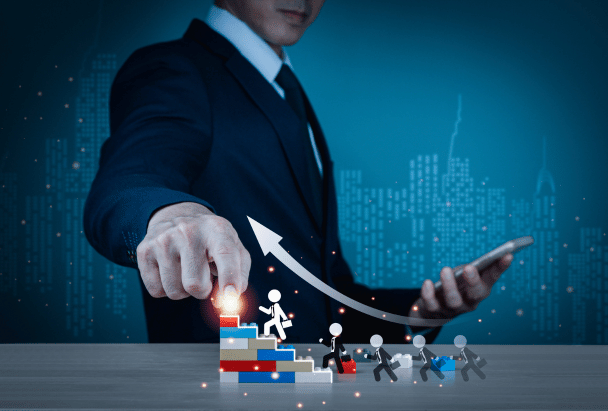 Teaching is one of the respected professions in the world as they play a vital role in a student's life. Teachers are in demand in both private and government sectors. After earning B.Ed degree, you will be eligible to get job in secondary and higher secondary schools.

After pursuing B.Ed you will get offered a teaching job as a permanent, temporary, part-time or full-time as per your interest. With B.Ed degree you can work in Schools, Education Department, Coaching Centers, Education consultancies, home and private tuitions, etc.

Apart from teaching in schools, you can open your own coaching institutions where you can provide tuitions to the students. This will only improve your teaching skills and knowledge but also enable you to earn more.
You can also work as academic content writers or academic counselors.

Interested candidates can also pursue higher studies in this field. Master of Education (M.Ed) is the postgraduate higher specialized course which students can pursue after the completion of B.Ed. You can also do Ph.D after the completion of M.Ed.
5 PAPERS (3 compulsory papers and 2 optional papers)
1. CONTEMPORARY INDIA AND EDUCATION
2. CHILDHOOD AND GROWING UP
7 PAPERS (5 compulsory papers and 2 optional papers)
1. KNOWLEDGE AND CURRICULUM
2. ASSESSMENT FOR LEARNING
3. CREATING AN INCLUSIVE LEARNING
4. UNDERSTANDING DISCIPLINE AND SUBJECTS
5. GENDER, SCHOOL AND SOCIETY
ENGLISH, HINDI, SANSKRIT, COMMERCE, ECONOMICS, GEOGRAPHY, SOCIAL SCIENCE, HISTORY, PHYSICAL SCIENCE, TEACHING OF SCIENCE, TEACHING OF CHEMISTRY, BIOLOGICAL SCIENCE
STUDENTS ARE SUPPOSED TO SELECT ANY 2 SUBJECTS OUT OF THESE OPTIONAL SUBJECTS AS THEIR SPECIALIZATION
THE OPTIONAL SUBJECTS THEY CHOOSE FOR THE FIRST YEAR WILL REMAIN THE SAME FOR THE SECOND YEAR AS WELL
Interested candidates need to attain 50% minimum in B.Ed. No age limit for interested candidates.
The Tamil Nadu Teacher Education University is offering regular 2 years M.Ed course. Exams will be held in the month of May and December with exams centers at Kerala.
Mark Sheets of SSC, Plus Two, UG consolidated Degree and individual mark sheets of 3 years, PG consolidated Degree and individual mark sheets of 2 years (if applicable), Transfer Certificate and Migration Certificate.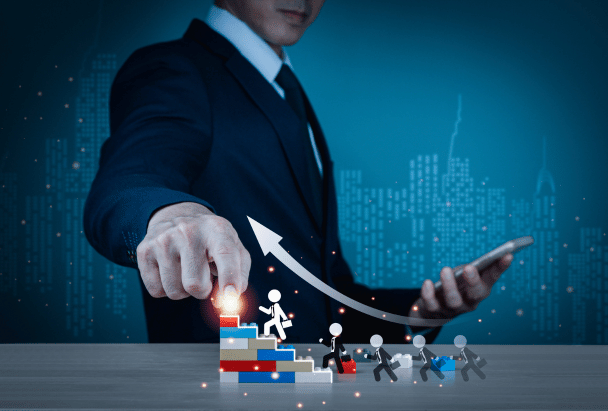 Obtaining a M.Ed degree makes one eligible to work as a teacher in senior secondary schools and high schools/secondary schools. In India this requirement is the same for both government and private schools. An M.Ed is mandatory to get employed as a post graduate teacher (PGT). After completing an M.Ed degree one can start working on multiple fields, teaching being the most common one. After pursuing M.Ed, candidates can opt for both private and government jobs. Not just teaching, candidates can opt for other professions as well like administrator or counselor. Popular job prospects for M.Ed graduates are Teacher , Primary School Teacher, High School Teacher, High School Principal, Administrative , Principal / Headmaster Coordinator, etc
Syllabus
| | | | |
| --- | --- | --- | --- |
| | | Psychology of Learning & Development | |
| | | History & Political Economy of Education | |
| | | | |
| | | Introduction to Research Method | |
| | | Secondary & Higher Secondary Education | |
| | | | |
| | | | |
| | | | |
| | | | |
| | | Pre-Service and In-service Teacher Education | |
| | | | |
| | | Educational Technology, Instructional design & e-Learning | |
| | | | |
| --- | --- | --- | --- |
| | | Early Childhood and Care Education and Elementary Education | |
| | | | |
| | | Curriculum, Pedagogy and Assessment | |
| | | | |
| | | Advanced Research Methodology & Inferential Statistics | |
| | | Perspective, Research and Issues in Teacher Education Educational Technology, Instructional design & e-Learning | |
| | | | |
| | | | |
| | | Education of Children with Special Needs | |
| | | | |
| | | Testing, Measurement and Evaluation in Education | |
| | | Advanced Educational Statistics | |